This week I was delighted to be interviewed for the Goldman Sachs 10,000 small business programme, in partnership with Oxford University. The programme is aimed at business owners that want to develop their businesses with growth goals in mind. After many years of running the agency, I have realised that the importance of education is absolutely critical to the success of my business.
For the last 3 years, I have been on a personal journey of self education and personal development, through working with the absolutely fantastic Dario Bucceri of Sensemaker.co.uk, and reading a lot of books. Ive found reading a great source of quick and easy to digest answers and strategies, particularly around business focus, recruitment and strategy. Whilst reading has been fantastic, its not the same as a group of experienced people that can help to understand my vision, my current performance, and then "forensically" analyse my plans to help me put something together that is considered and focused.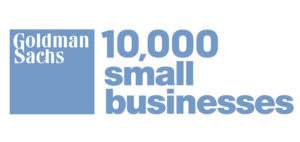 The GS10K programme offers exactly this, and speaking to the two course representatives on the call only enthused me even more. Both spoke about their experiences in the field of marketing, and the nature of the course and how it could help a business like mine.
After having the interview, I was really happy and in a great place emotionally. This for me, is very important. As ive learnt from Dario, everything has to make sense, and at this time, the GS10K programme makes sense for me.
I wont know if I have been successful in my pursuit of the programme until another 4 weeks, but what I do know, is that Im very happy that I made it to the interview stage, and can absolutely say I gave it my all.
There is nothing more I could have done to try and confirm a place on the course, and either way, I am grateful.